ABOUT OUR RAIN GEAR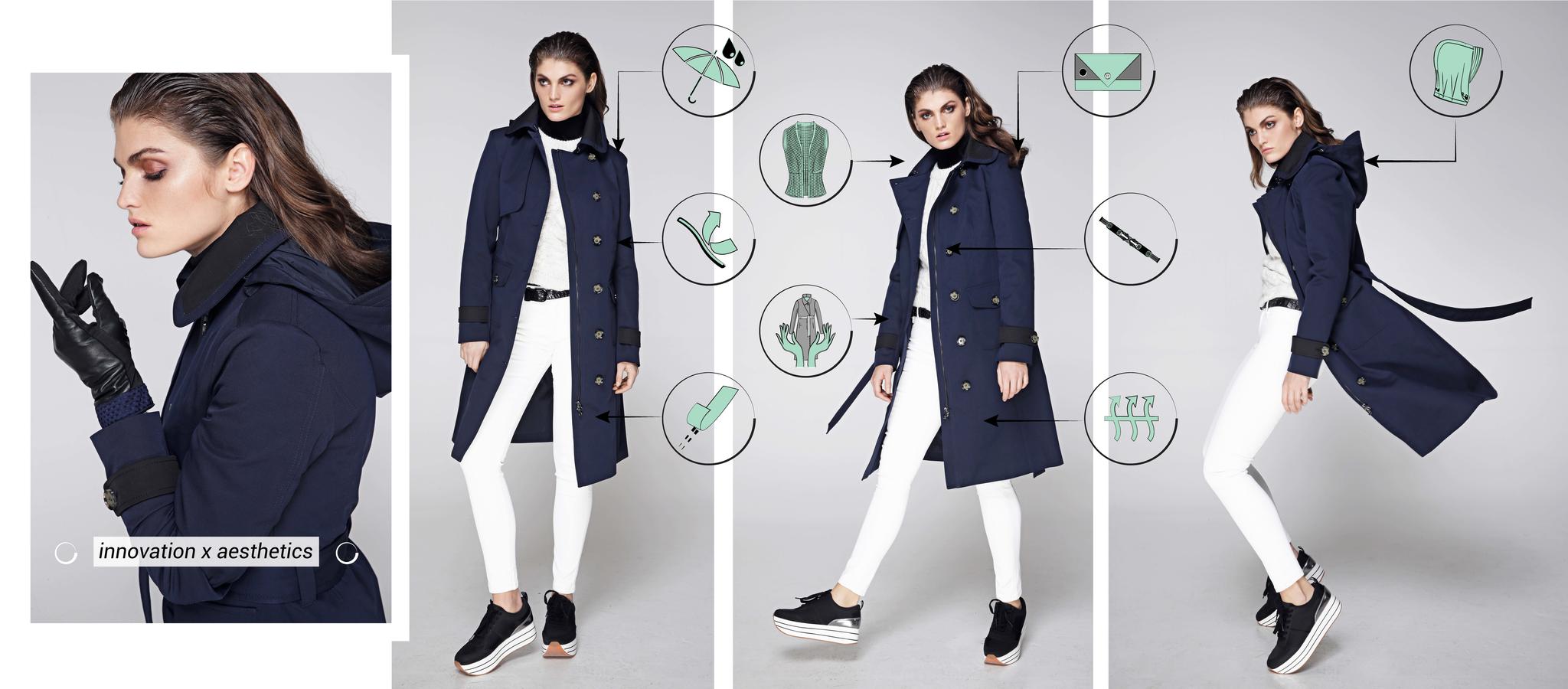 WATERPROOF   |   WINDPROOF   |   TAPED SEAMS   |   DETACHABLE BODYWARMER   |   FAIR-LABOUR   |   INNER POCKET WITH HEADPHONE EYELET   |   2 WAY ZIPPER   |   BREATHABLE   |   DETACHABLE HOOD ADJUSTABLE AT 3 POINTS
Background & Heritage
 Not just a fashionable raincoat. Rain Couture is the multi-purpose coat that's developed to make your life easier. Our all-weather concept was born on the bike, while the owner of the brand, Daphne Gerritse, was hunting the rain storms on her every day journey to work. With the Dutch unpredictable climate, you never known what kind of weather to expect. That's how the idea was born; to develop a coat that functions in any weather type: a multi-functional designer (rain)coat. Our goal is to spice up the gloomy & rainy environment by developing and offering a new product category that saves your day.
Traditional RainGear Re-Invented By Rain Couture Amsterdam.
About Our Product
Innovation x Aesthetics
Innovative functional features combined with never-out-of-style fashionable designs.
Rain Couture provides modern principals on designer outerwear. Raingear re-invented by combining fashion with functionality. Due to its contemporary &fashionable look it offers you daily wearability at the same time.
 We use Innovative materials, that are waterproof, windproof and super breathable, combined with an excellent finishing and luxurious detailing. A high-tech solution, which protects you against all-weather conditions throughout the seasons.
 Our coats are equipped with lots of smart & handy features such as; a (detachable)hood with cap adjustable at 3 points, a keycord, headphone eyelet, 2 deep front pockets and an inner pocket, bodywarmer buttons, a 2-way zipper, air ventilation eyelets and fabric stretchability. 
Our Philosophy
"Embrace the seasons"
There is no such thing as bad weather, only various ways of exploring the glimpse of your time.
Our multi-functional coats are designed to fully enjoy every alluring element of mother nature.
Feel sheltered against all-weather conditions, whatever your day may bring…
Catch me in the glowing sun, wear me in the pouring rain or bear me in the striking storm.
Yet especially, find confidence with me in every step you take.
A coat that has it all. The multi-functional & fashionable all-weather coat wearable throughout all seasons, whenever & wherever your journey takes you to.
Learn more about how to wash your raincoat here