Login
Log in if you have an account
Register
Having an account with us will allow you to check out faster in the future, store multiple addresses, view and track your orders in your account, and more.
Create an account
Founder Daphne; "A Winner is a dreamer who never gives up"
23 Mar 2021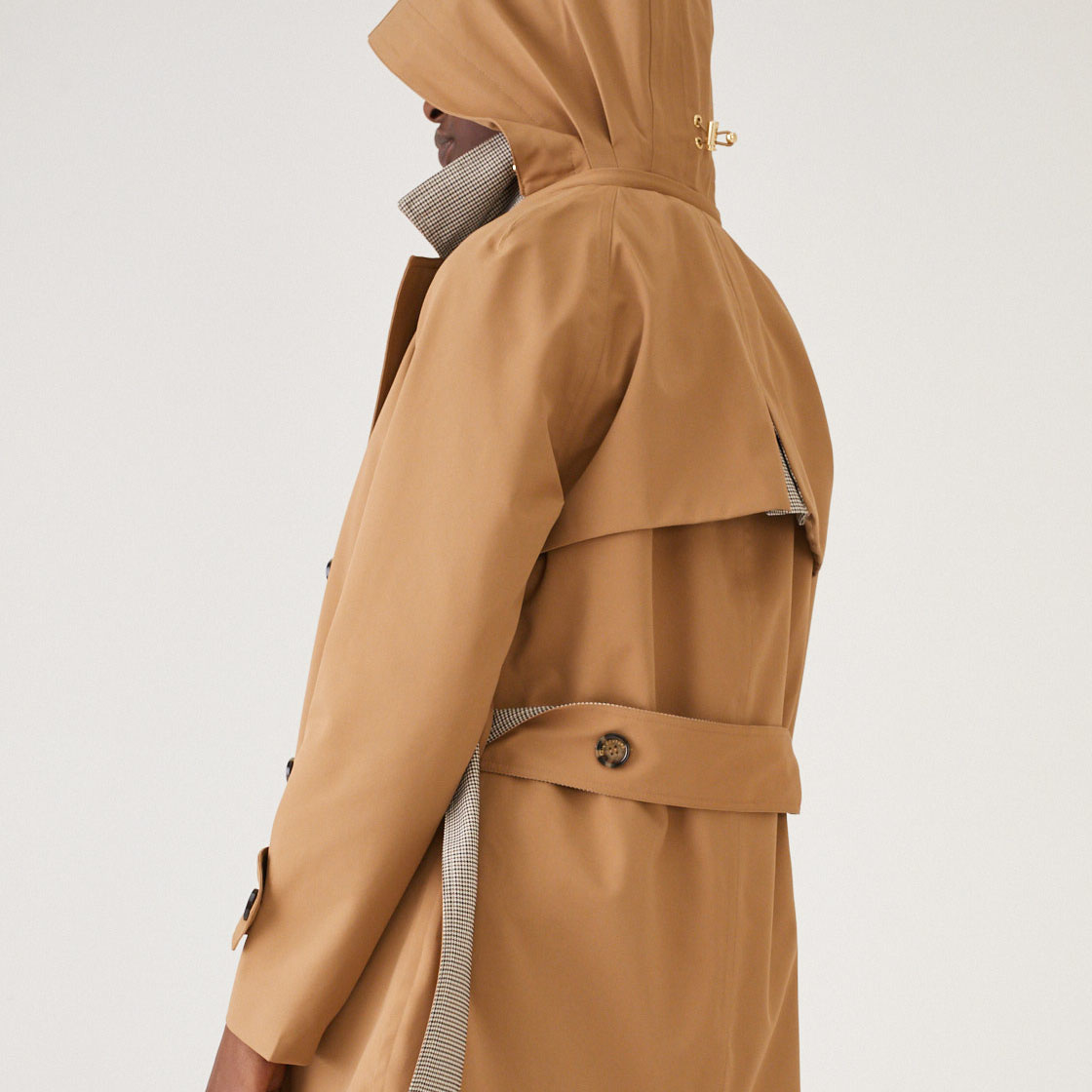 Why Daphne?
Because Daphne continued to believe in her dream despite all the setbacks, persisted and successfully marketed her company
Showpiece:
Rain Couture
Typically Daphne:
Living in Amsterdam together with friend and mother of two
GOGETTER - business administration - creativity - stylish entrepreneur in heart and soul - 9 streets - problem solving mindset - somewhat perfectionistic - endless ideas
In the 9 years that Daphne Gerritse has been an entrepreneur, she learned that successfully marketing a new product is actually one big life lesson. It is persevering without forgetting your environment, showing courage without becoming reckless, remaining positive but realistic, being passionate but open to criticism and being cost-conscious, but daring to take risks.
Daphne: "In 2011 I started my all-weather raincoat label PIOGG. After studying Business Administration and a few years in the marketing department of the fashion brand Mexx, I was convinced that my future lay in setting up a new label. "
"I cycled 10 kilometers every day. The bike rides I made in all kinds of weather gave me the idea to launch an all-weather jacket. A jacket with the looks of a designer jacket, but with all the functional features of an outdoor jacket. With which you feel sophisticated as a woman, even if you have to pick up your children through all weathers, struggling, rushing, busy, just out of work. With my jackets you still look great. "
Not without a fight
"Setting up my label, as with many entrepreneurs, was not without a struggle. Finding a suitable production partner turned out to be a challenge to say the least. I found the first production partner in India, through a Dutch agent who "used up" my deposit without the products ever arriving. However, I was not put off by it. "
"Eventually I found a production partner in Belgium. When the first collection came on the market in 2013, things did not immediately go by storm. To make ends meet, I founded another company, Fashion Boef. I bought clothes from bankrupt clothing stores and sold it successfully on private sales in people's homes and online. "
Another downer
"At the same time, I tried to sell my collections to retailers. When the first retail orders came in, it seemed sensible to switch to a new production batch. Via LinkedIn I found a production workshop in China run by 2 Europeans. "
"But when the coats arrived for six months, I could cry. Nothing was right, they were unsaleable. Since I had invested all my money in it, I had no other option than to earn my living in another way. I founded The Marketing Girls and started working as a marketing freelancer. "
Rain Couture Flag Ship
"Because I don't give up easily, I continued to work on a new collection of all-weather jackets in my spare time, together with a young designer who had just graduated from the Fashion Academy. In June 2015 I found an investor who was in me and my ideas. I hired a design developer and went straight to China to make my new collection a reality. "
"Once back in Amsterdam, I opened my first Rain Couture Flagship Store, where this new collection would" shine ". The collection that came in looked great this time and sales went well. I went to all fashion fairs and worked with agents in the Netherlands, Germany and Spain. The orders came in, so I was able to make my producer happy with a large order. "
"Then in February 2017, the moment when all orders had to be delivered to the 50 new retailers, the unimaginable happened. My producer fell over and in his demise he took all my money with him. Once again I was determined that this would not end my business. Because I felt that my producer was not in order, I had already started two new producers. I was convinced that with these new products I would be able to establish such a good basis that I would once again go all out to save my company. "
The 9 streets
"I renamed PIOGG into Rain Couture, just like my shop. Despite my considerable financial malaise, I still took the risk: I signed a new lease and moved my shop from Van Woustraat to the well-known 9 Straatjes in Amsterdam. It turned out to be the best move ever. "
"Although I only had leftovers because my producer did not deliver, I still managed to get completely sold out and use that money to produce a new collection."
"In the 9 Streets I saw how the mainly foreign audience reacted to my concept and I tasted the international potential of my brand and concept. There were days when my little shop was so packed it seemed like a busy ice cream parlor. It gave me confidence, after everything that had been against me. "
Second flagship store
"In November 2018 I opened my second flagship store in the Utrechtsestraat, so that I could focus more on the local audience. At first, that didn't seem like the best move, but the team from Amsterdam just needed the time to find Rain Couture. After six months, the Utrechtsestraat was also doing well and I had two well-running brand stores. "
Corona
"It should have been complete last spring. We were going to have two stores with a collection that has now been expanded with accessories, men's coats, children's coats and rain pants. But then the corona crisis came and sales came to a standstill. A development that you as an entrepreneur cannot influence at all. I had just returned from maternity leave and was looking forward to getting back to work and continuing to build my brand, but instead, another rescue operation turned out to be necessary. "
Strategic rescue
"I have taken a number of strategic steps to get my company through the corona crisis. I decided to set the costs to zero where possible, to say goodbye to a staff member, to take a production break, to invest heavily in social ads so that we would grow online and to close my shop in the 9 Straatjes. Focus is especially important in turbulent times. "
"Opening two stores was (in the end) a good move and I have proven that it works, but it didn't make me a happier person. And as an entrepreneur you have to recognize what works and what doesn't work for you. I am proud and happy that I dared to take the risk, but also proud that I took the decision to close one of the two again. "
"It was a tough time, but we got through it very well. Since July, turnover has been improving by leaps and bounds every month. We now have almost the same turnover with a store and webshop as with two stores. The fact that I focus on a niche market certainly contributes to this. Consumers know how to find us better and better and thanks to good word-of-mouth advertising, we are constantly tapping into new target groups. "
Persevere and continue to believe in yourself
"I am not a quitter and I am not easily put off. As long as you remain passionate about your product and idea, think problem-solving and positively and continue to believe in yourself, you will eventually get there. Of course there are things that I would have done differently with the wisdom of today, but without these mistakes I would not have been where I am today. I also think you have to be a bit "blue" to set up your own label, otherwise you don't dare to take the plunge and take risks. If I had known in advance what would come my way, I might not even have started. "
"But at the same time, I certainly wouldn't have wanted to miss this 'life journey'. It not only made me wiser, but also made me a much more aware person. And I certainly have more plans and ambitions. There is now a beautiful brand with a lot of growth potential. I am ready to expand abroad! "
Leave a comment