Login
Log in if you have an account
Register
Having an account with us will allow you to check out faster in the future, store multiple addresses, view and track your orders in your account, and more.
Create an account
Interview Founder Daphne in Talkies Magazine
12 Nov 2020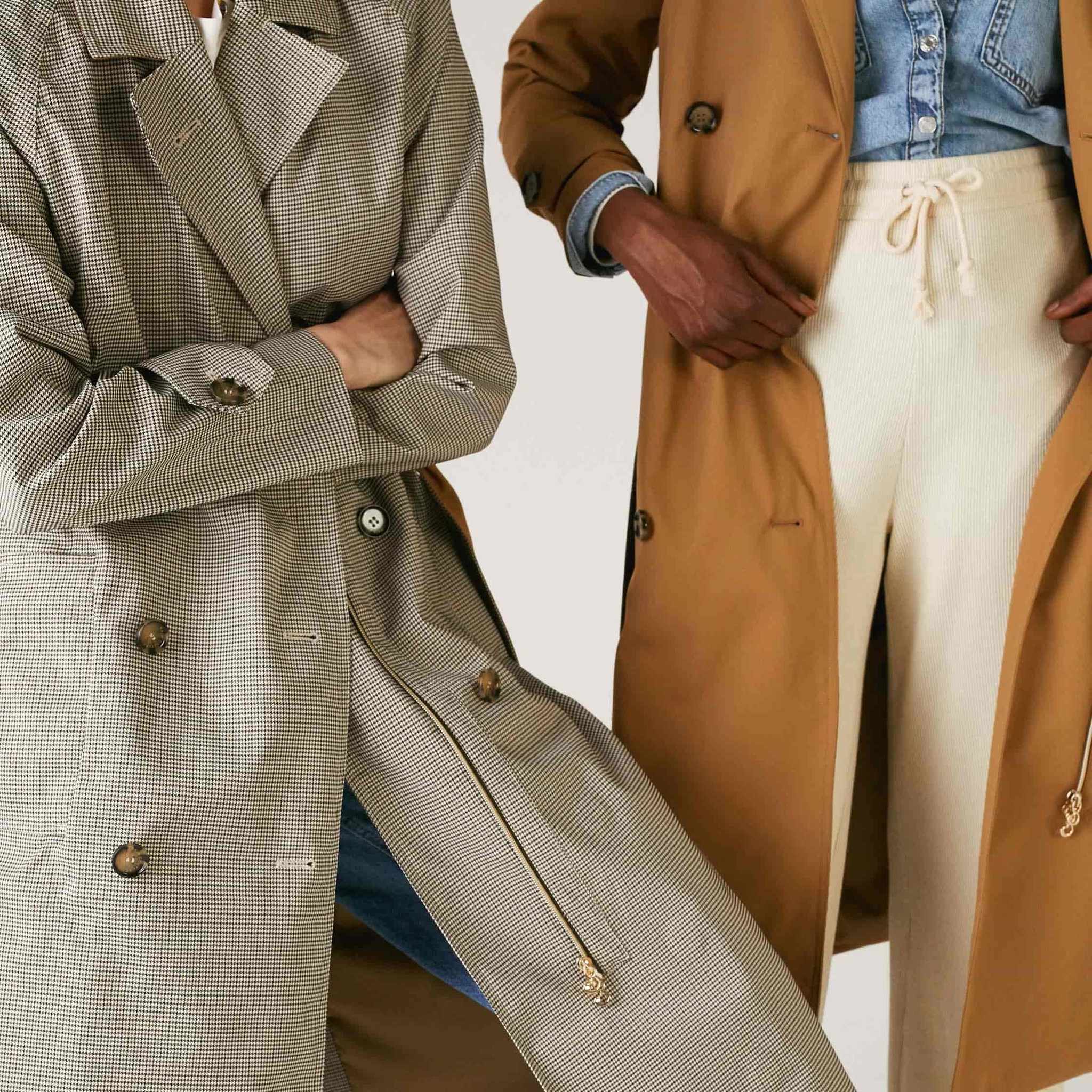 Daphne Gerritse owns the brand Rain Couture - Designer Rainwear.
She designs outerwear that is multifunctional, timeless and can be worn during all seasons. "Not just tan ordinary Raincoat, but a real 'wardrobe essential' that also looks super handsome and will last for years!
How did the idea for Rain Couture come about?
"In 2011 I decided to change course and start my own business. When I lived in Norway for a while before studying business administration, I was amazed at the fact that there was only unflattering and purely functional rainwear on the market. This is where my idea originated, and once back in the Netherlands, I further developed this idea during my daily bike ride to work (I was then in the marketing department at Mexx). "
Where does your love for sustainable fashion come from and how do you take this into account?
"I have an aversion to fast fashion. I am very disappointed that new collections are in the shops at such a breakneck speed, while the previous ones are far from sold out. Sale that starts when the season has just started is a sign to me that something is not right. That is why I make collections with Rain Couture that are timeless and seasonless, but also multifunctional (to be worn in good and bad weather) that last a very long time and are made in a fair way. In addition, I recently launched the first 100 percent recycled collection. I am very proud of how this one looks; without compromising on the looks of the jacket, I have developed a product that is not only super functional but also super durable! "
What is your highlight of your Rain Couture career? And your low point?
"My high and low are very close and one after the other! The low point was that, after finding fifty new retail customers in 2017, my producer went bankrupt and took off with a lot of money. This then prompted me to make a decision that led to my highlight (s): opening my brand store in De 9 Straatjes in Amsterdam. When that subsequently turned out to be a great success, I opened my second store in the Utrechtsestraat. "
What is the most important life lesson you have learned?
"Focus on the process, not just the end result. It is precisely the way there that brings you the greatest lessons of life. Do not expect to be able to start a mega successful business within a year. It's a long process and enjoy getting there too. Don't just focus on your ultimate goal; when I am here… then… It is also about the process and the journey to it, try to get pleasure from it, because it is the very process that gives you your life lessons. Lower expectations also mean less frustration when things don't quite turn out as you planned. "
What do you hope the fashion industry will look like in ten years?
"I hope that we all pay more attention to conscious shopping: that we buy things that are not throwaway items, but that we invest in good products that will last for years and are made in a fair way. Less focus on buying more and more with fashion seasons that follow each other too quickly, but that slow fashion becomes the new normal. "
Where do you get inspiration from?
"On my own, actually. I always look at what products will make my life easier and solve a particular problem, but in a stylish way. For example, when I introduced waterproof leather gloves in 2018, it was born out of a need. I found it annoying that my leather gloves got wet and hard in the rain so I found a solution for that. Due to corona I have not been able to produce these now, but they will be back in the collection next year! "
How would you describe your own style?
"Feminine, but sturdy."
"Who is your style icon?"
"Anine Bing."
What is your favorite outdoor look?
"My ankle-length wool pinstripe waterproof jacket, paired with chunky sneakers and oversized sunglasses."
What is your biggest dream for Rain Couture?
"I am currently in the process of rolling out the sale of Rain Couture to other retail stores in the Netherlands and Europe. I hope this will go well this time and that I will have the most ready for the delivery of my second daughter at the end of December! "
Read the full article here
Leave a comment