Login
Log in if you have an account
Register
Having an account with us will allow you to check out faster in the future, store multiple addresses, view and track your orders in your account, and more.
Create an account
Summer Rain - Breathable Coats - Items you'll love!
03 Aug 2021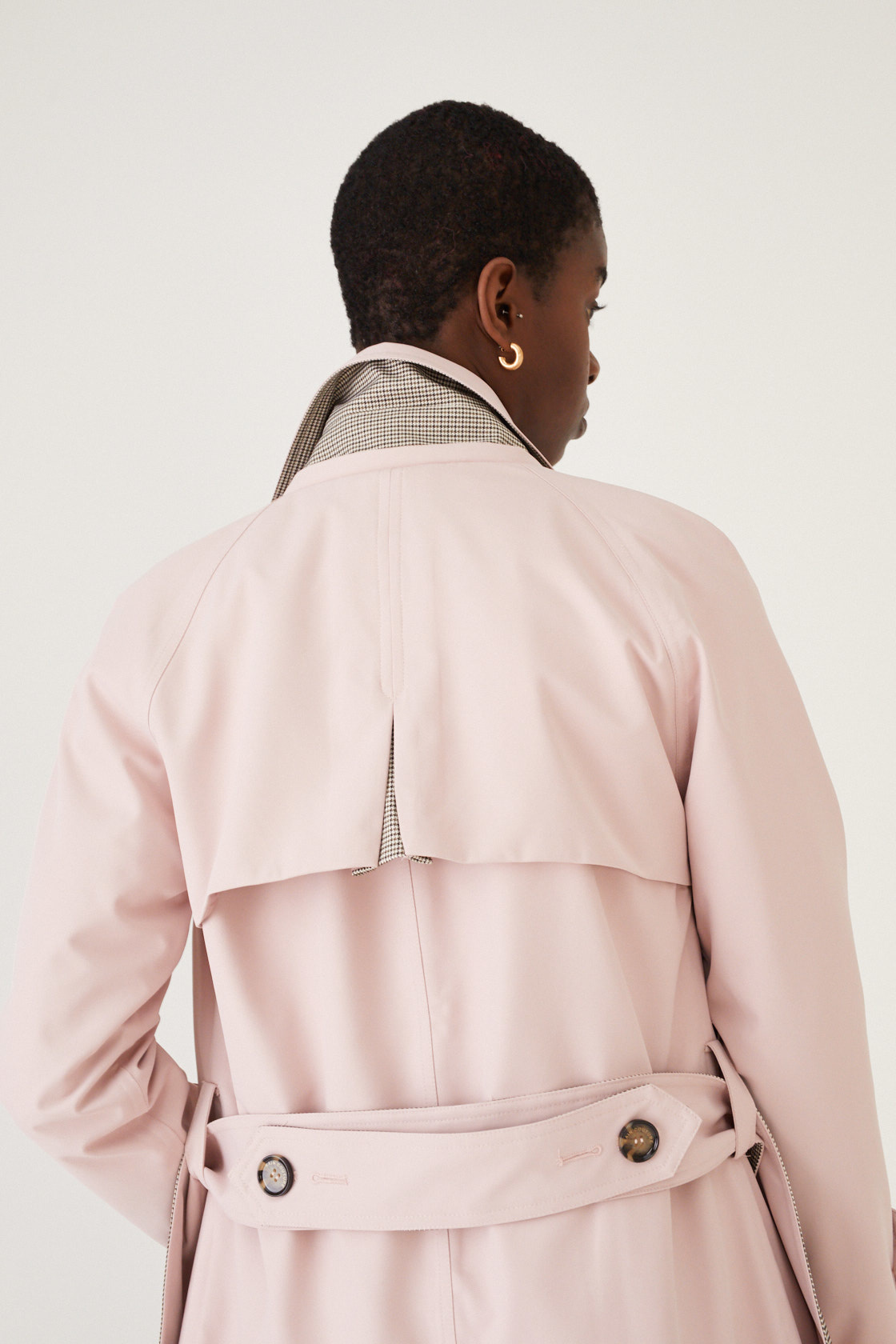 SUMMERTIME! – not only in rain.
While I'm writing this, I'm waiting on my train. It's Tuesday 27th of July and it's one of those typical rainy summer days in Amsterdam. There's a Dutch saying: 't kan vriezen en 't kan dooien. Which literally means: It could be freezing and it could be melting. Not particularly a saying for rain or sunshine, but it does explain the Dutch weather circumstances – unpredictable. As I'm waiting for my train I see many people rushing by with unpractical rainponchos made from synthetic, non-breathable materials. Which they wear over their outfits or even on top of their coats. And when the sun comes out after the unexpected rainshower, they are struggling to take it off, just in time to hop on the train. Funny... If they would only know about our raincoats, they'd be a lot more comfortable in the rain. But also they'd be happy to have a coat that's perfect for any weather circumstance. Let me explain a little more about that.
Our coats won't only protect you from rain, but it's also a nice designer piece to wear during warmer days. We can turn any type of fabric into a waterproof material. And that makes us able to also design lightweight coats that are not only waterproof, but also windproof and breathable. Perfect for those days when you're rushing through rainstorms paired with moments of sun. Can you visualize it? I can…
Our latest development is the Lightweight Straight Trench. This summerish coat comes in 3 colorways: Camel, Dusty Pink and a Checked Material. All made from a lightweight material, to make sure you can enjoy your raincoat also during sunrays! It's a long, double breasted trenchcoat with a detachable hood and two belts – a long one and a short one. You can wear the short belt on top of the long one as nice detail. But also you can choose to lose the long belt and just wear the short belt, if you want to go for a little more minimalistic look. Also we've added beltloops on this coat, so you can leave your belt hanging on the sides when you're wearing the coat open. Believe me, you will love this on warmer days. Note to you: When you pair this or any other coat with the 3-in-1 short jacket, you will get a nice discount. But I will tell more about that below. So read along!
An other nice option to wear during summer is our Lightweight Recycled Waistbelt Coat. This raincoat is made from a lightweight recycled material, which has a denim-ish look. The coat has a little more of a fitted shape than the Straight Trench, but still it's not too tailored. Also this coat comes with two belts - that will leave you to decide whether you want to wear it more straight or more tailored. Fun fact about this coat is that it's our highest performing raincoat when it comes to waterproofness. Most of our coats are tested on a watercolumn (how much water and pressure it can take) of 10.000. The Recycled Waistbelt is tested on a watercolumn of 40.000 (!) So yes, that is incredibly high, I know! Especially when I tell you the following: you may call you product waterproof from a watercolumn of 4.000.
I will give you a moment to take that in…
…
Apart from the waterproof coats mentioned above, we also have an amazing new development. It's called the 3-in-1 Short Down Jacket. And I can hear you thinking: THREE – in – ONE? Yes, that's true. Because this water resistant jacket is not only a padded sporty jacket. It's also a bodywarmer – when you zip off the sleeves. Not to forget you can also wear it buttoned inside your Rain Couture coat on colder days. But let's not talk about colder days. Let's focus on why this coat is amazing on warmer days.
Because of the detachable sleeves it makes you able to switch between temperatures – or even rain and sun. It's amazing to wear over a nice oversized shirt or a t-shirt as a bodywarmer. The jacket has a lightweight down filling which makes it perfect when the summer days turn into summer nights, which could be a little less warm. In short: This 3-in-1 water resistant down jacket is an essential for transitioning between seasons, temperature and styles.
So coming back to my story about people rushing between their bikes and train during rain and sun. Hopefully I now put your mind a little more at ease. Since now you know how we can provide you the perfect coat that isn't just a raincoat, an outdoor jacket or a plastic (bag) poncho. But a designer piece that will protect you from any type of weather, so also during summer. Feel free to meet us online at www.rain-couture.nl or visit our store at the Utrechtsestraat 106, Amsterdam – soon -> Berenstraat 17, Amsterdam.
Enjoy the rain!
Love,
Charissa | Marketing & Graphic/ Visual Designer for Rain Couture
P.S. I promised I would get back to the discount I mentioned above: When you but the 3-in-1 jacket combined with one of our coats, you will get a 17% discount*! By creating a set, we ensure you a smooth transition through all seasons of the year, in any weather circumstance. No more worrying about ending up all wet and sweaty!
*If you buy 2 products from "WOMEN - ALL PRODUCTS" or "Inner Jackets" you will receive a 17% discount on the lowest priced product.
Leave a comment