Login
Log in if you have an account
Register
Having an account with us will allow you to check out faster in the future, store multiple addresses, view and track your orders in your account, and more.
Create an account
The latest trends in raincoats
25 Mar 2019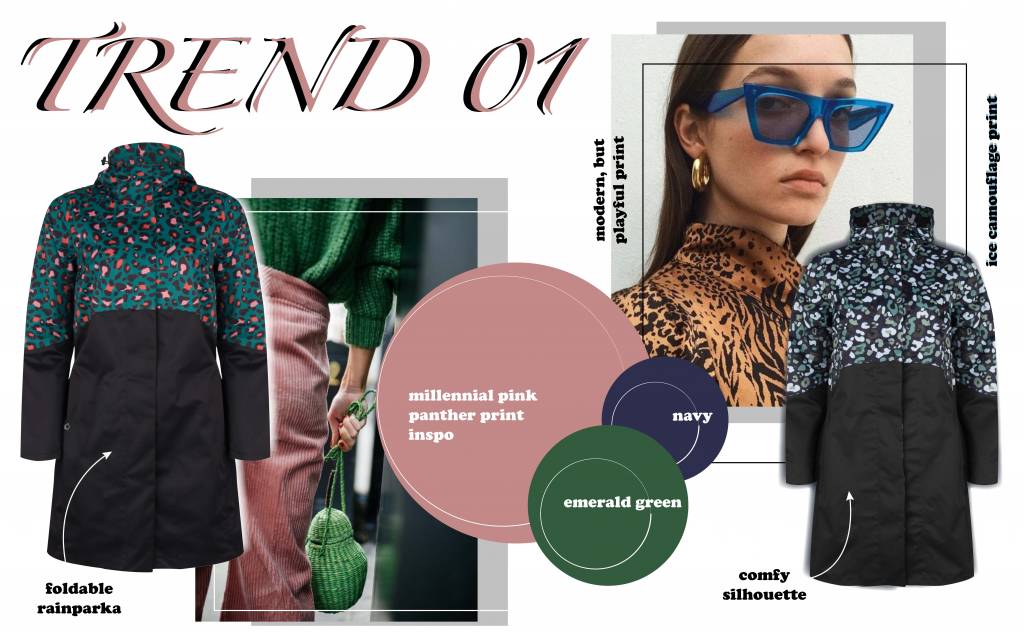 In a rainy country like the Netherlands a raincoat is something crucial to own. Especially if you bicycle on a daily base to get to A to B. If you are lucky to find the best raincoats the are out there, then these raingears are going to keep you dry and make sure you leave your home in style. Therefore, during these rather still wet spring days you definitely need the perfect and comfortable waterproof coat that is both functional and stylish!  
With New York, Paris & London Fashion Week in full swing, now is the right time to spot the latest trends that will undoubtedly show off via the street fashion brands in the coming seasons of 2019. During Fashion Week period, some of the biggest brands such as Alexander Wang, Chanel, Michael Kors besides others showcased their inspiring collections to inspire the fashionable living. Whether it is shown on the runway or via the street style influencers, you will be surely drawn by beautiful silhouettes, trends and styling ideas for your own wardrobe this season. And when it comes to raincoats, there are new surprising trends on the fashionable and functional rainwear, so come and explore the latest trendy raingear collections, which Rain Couture offers as well.  
So, we have listed some of our favorite stylish raincoats down below, just for you! Enjoy the read and find yourself something pretty and practical for the coming seasons ahead!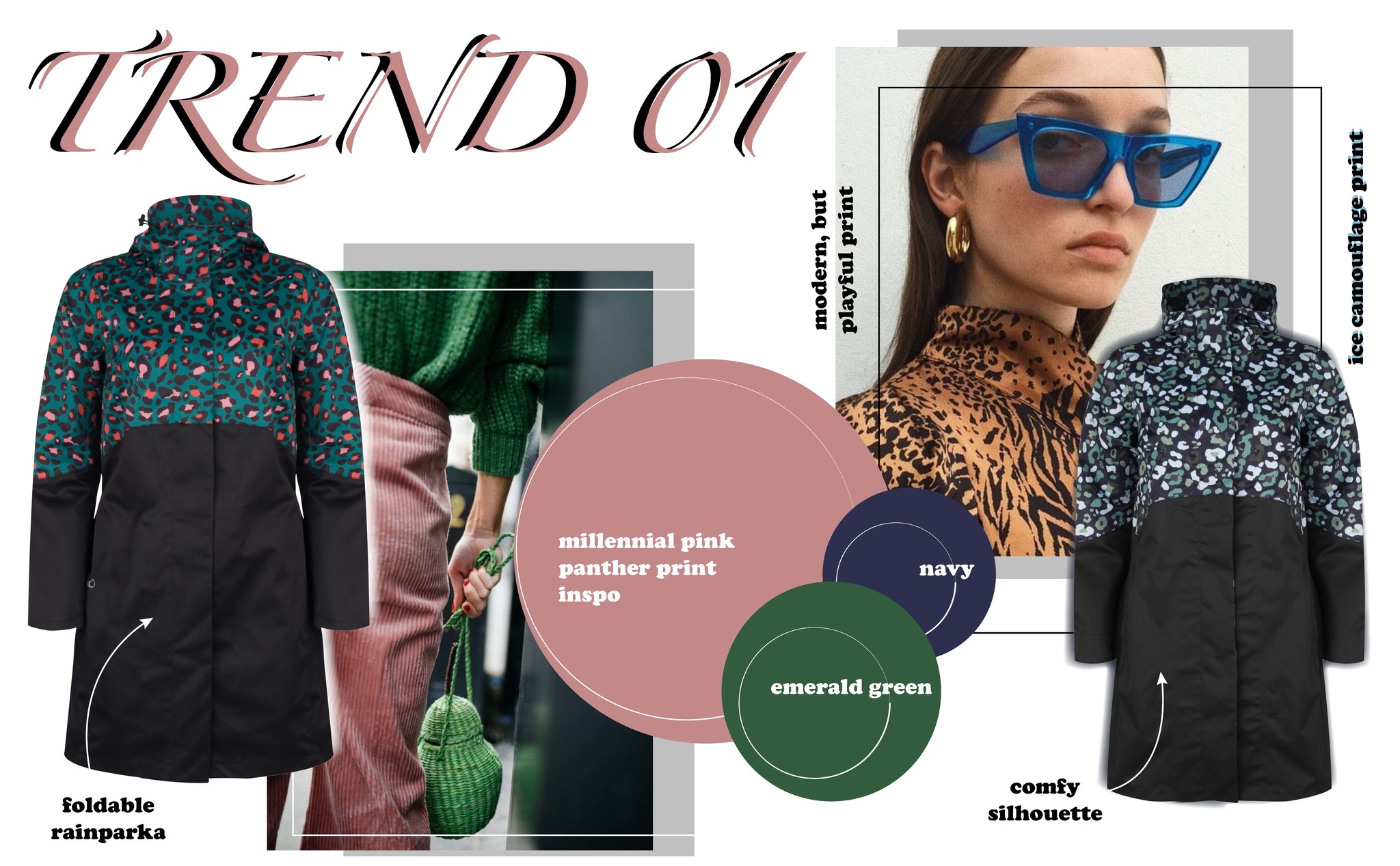 Trend 2  - It's all about the prints! 
For both men and women, a slightly oversized coat is a must-have this season. The waterproof Parka in Leopard print is a trendy raincoat that has a slightly straight-cut silhouette. This sturdy raincoat suits perfectly with the current trend. Also, since this year's prints vary in between very classic and rather extravagant: this colorful leopard print will definitely be a stylish showcase of the latest trends.The vibrant colors, such as emerald green a millennial pink of this leopard print certainly gives this rain jacket a contemporary look. The accent coral color is a perfect match to the Pantone color of the year: Living Coral.  This leopard printed raincoat has  a unique detailing. There is an elastic cord from the inner side of the rainjacket to be able to tailor its waist as you feel like having a more tailored raincoat from time to time. Combine the stylish raincoat with our camouflage printed waterproof scarf. The fun fact about these two rainproof items is that: both has the same print-design just in an different color combinations.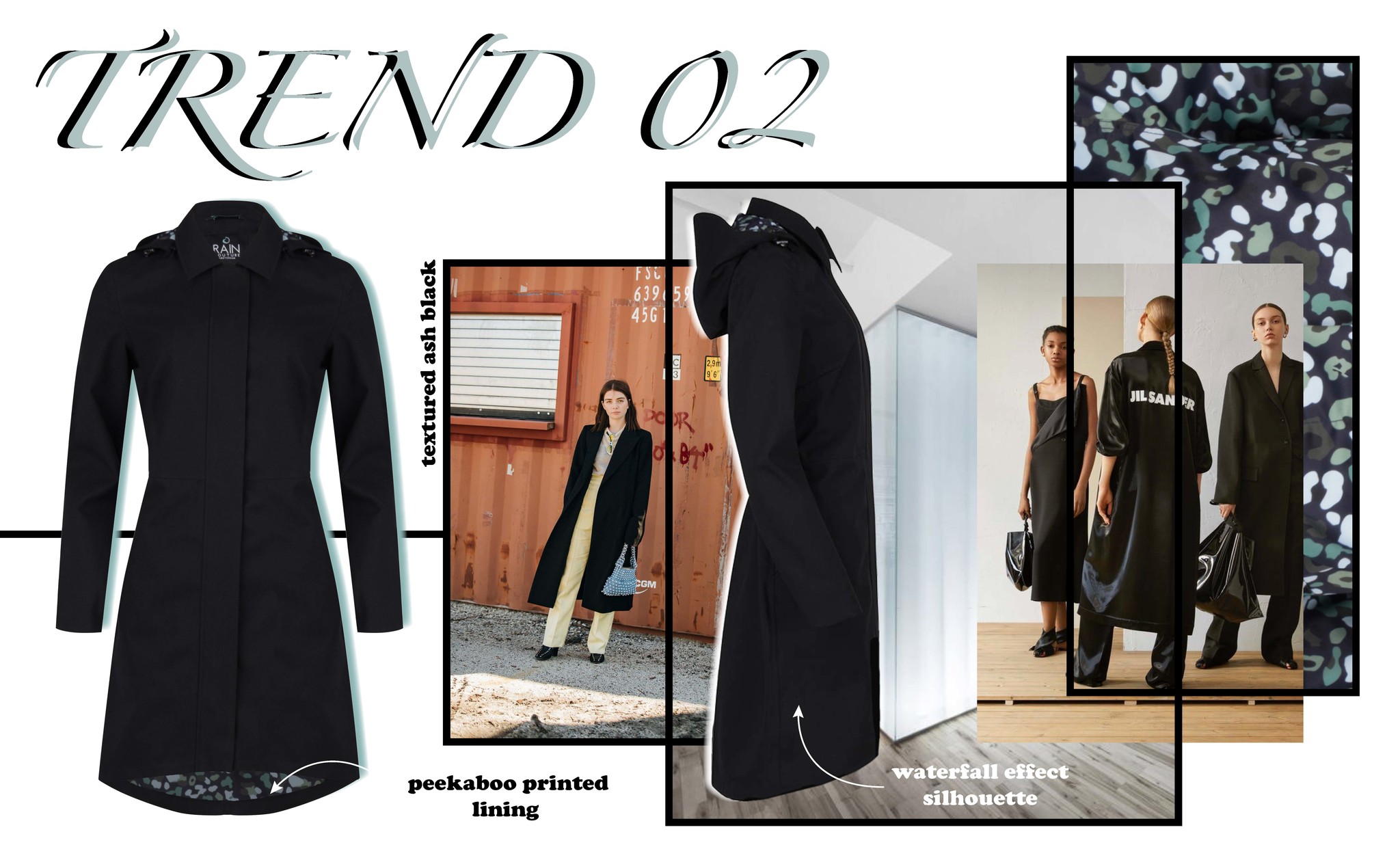 Trend 1  - The modern cool babes vibe! 
A somewhat tougher raincoat that is contemporary in cut and playful in the choices of colors can be an option when you look for a fashionable raincoat that is timeless but with and edge. Our Waterfall Raincoat in black is one of our pick for styling ideas like these. By the way this breathable raincoat is also available in silver grey and sunny yellow too! Besides its stylish characteristics, this raingear can definitely protect you from every rain showers, windy days or big storms during the colder seasons. This trendy raincoat has deep side pockets for easy access and a keychain cord to not loose your keys by accident. What makes this funky raincoat even more fun, that this flully waterproof coat has camouflage printed lining to twist the black shell. This multifunctional and fashionable waterproof raincoat is also known for its delicate cut and fabric use, which is not a standard sort of plastic. Every Rain Couture raincoat is made of beautiful, soft an mostly natural fabric blends for a more exclusive look and feel. And that is one of the reasons, why you are going to stand out from among all with your breathable rainproof coat and not like the others, wearing sweaty standard plastic rainproof coats from other mainstream brands. To complete your look: combine this chic raincoat with our waterproof laptop sleeve in Navy, as the perfect rainproof ad-on accessory to your electronics.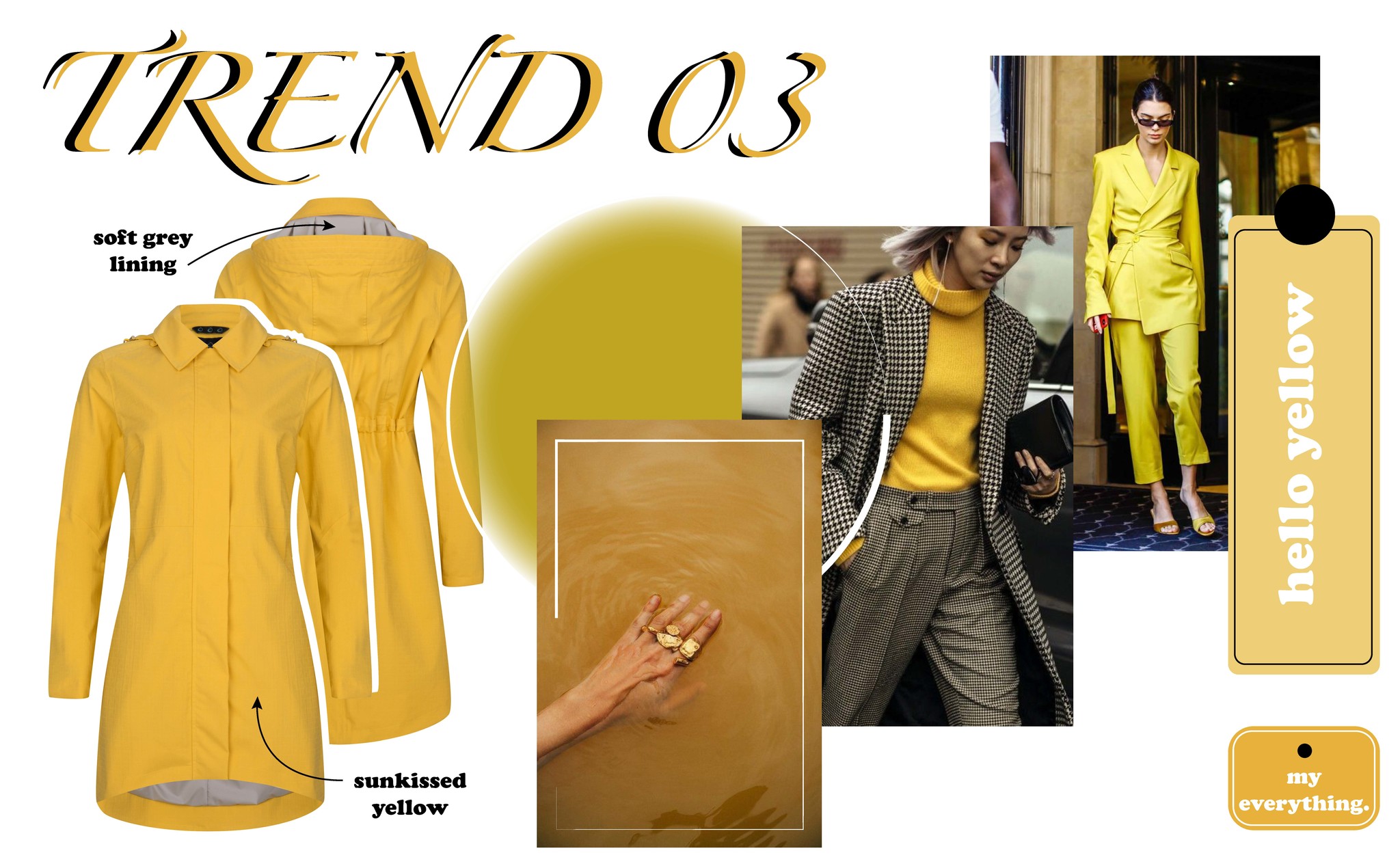 Trend 3 – When it comes to colors … 
The color palette for this season consists of many new and exciting colors. This means, that there will always be a suitable new shade for you to spice up your current wardrobe. Choose for colors like yellow, red and purple, including violet. (Ultra Violet Pantone Color 2018) because these bold and oily bright color tones are completely hot! A real trendy eyecatcher, which every one of us should own is a yellow raincoat! The waterfall coat in yellow is the perfect item for this season! What is very useful to know is that all our fully waterproof coats have detachable hoods. This way you are always protected against unexpected rain showers, but when the sun is out you can just simply detach these caps and store them in your day-today tote-bag! Moreover, we have got big news for you if you still have not heard! Our Unisex Rainproof Kids line have just launched! So grab the opportunity and find yourself matchy outfits with your love child! In this case, we have created the same yellow kids raincoat for the little ones too! ...  
 
A well-functioning and fully waterproof raincoat can be your best friend during the rainy days but also when the sun makes its way through the clouds! Find yourself a perfect pretty raincoat with us that fits your wardrobe and your lifestyle!  
PS: In case you have questions about any of our products, feel welcome to reach out to us via email! We'll get back to you on the same day! Email: [email protected] 
Leave a comment