Login
Log in if you have an account
Register
Having an account with us will allow you to check out faster in the future, store multiple addresses, view and track your orders in your account, and more.
Create an account
Waterproof... What's that?
07 Sep 2018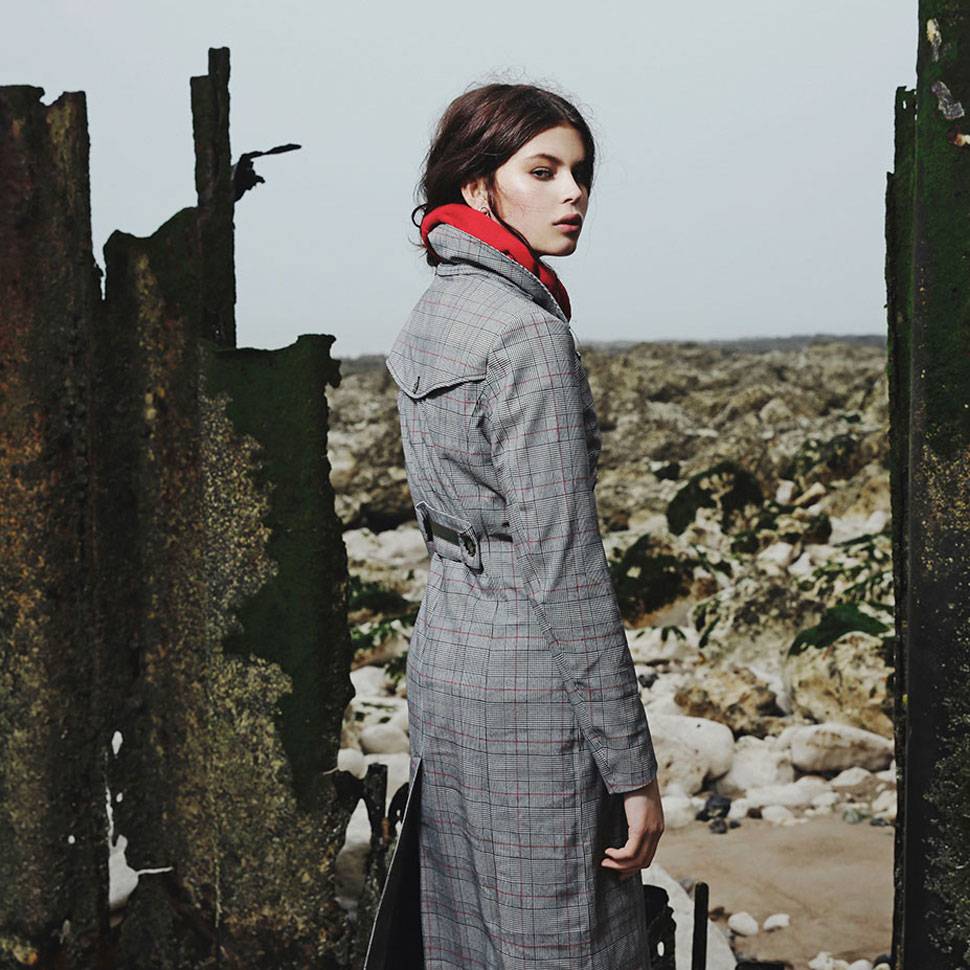 When it comes to rain and technical specifications, it might get complicated sometimes. Therefore, with this article we try to explain you a little more about our products! So here we go…
Water Column, say what?
When it comes to specifying the degree of waterproofness of a fabric, we use the term water column. You may have heard it before, or you can be a complete newbie in this. No worries, we got you covered!
In the case of a 10k or 10,000 mm fabric, if you put a square tube with inner dimensions of 1" x 1" over a piece of said fabric, you could fill it with water to a height of 10,000 mm before water would begin to leak through.
The higher the number, the more waterproof the fabric.
As always, when standards are involved, things may differ between countries. For clothing the European standard DIN EN 343:2010-05 (protective clothing against rain) comes into play. According to this standard, a fabric with an 800 mm water column is rated as class 2 waterproof and from a water column of 1,300 mm a fabric is rated as class 3 waterproof.
However, our neighbours in Germany have its own standards. A fabric is considered waterproof if it has a water column of 1,500 mm or more. Quite clear right, you can't really go wrong with this rule.
Our friends from Switzerland, however, are a bit stricter. The Swiss Federal Laboratories for Materials Science and Technology (EMPA) in St. Gallen say, a fabric must have a water column of at least 4,000 mm to be considered waterproof.
Our Rain Couture products, have a water column of 10,000 mm, which means they are way above what the standard defines as waterproof. Our materials have been tested in the laboratory (check this movie where we visit the testing centre: https://www.youtube.com/watch?v=rBI7hWdlAco&t=26s) and in real life. Rebeka is biking 45 minutes a day from Diemen to the centre of Amsterdam, and also Daphne is not afraid of rain and takes the bike everywhere she goes.
Breathability
Also, the breathability of your jacket is extremely important of course. What is the use of a waterproof coat, that cannot transfer heat or sweat to the outside? Getting wet from the inside is no better than getting wet from the outside. Our Rain Couture coatings are defined with a breathability of 5000 gr/m2.
There is a certain balance between waterproofness and breathability. Because if sweating is not important, we would just make a coat from pure plastic, right?
We tried to find the ultimate ratio between the water column and breathability, which made us decide to go for the best quality lamination available.
Difference between water resistant and waterproof?
The boundary between waterproof and water-resistant is a grey area and depends on several factors. Type of water exposure, duration of exposure, the water pressure on the fabric (caused by the wind for example or you sitting on your bike saddle).
Water-resistant coats (or water repellent) usually have a DWR (durable water repellent) finish on the exterior that repels moisture and keeps you dry in light rain or snow.
Besides our genius lamination, our Rain Couture coats are also provided with this DWR treatment, so double protection!
I hope this makes it all a little clearer to you.
Email the RainMakers at [email protected]if you have further questions!
Leave a comment